Estimated Platinum Difficulty: 5.5/10
Approximate Time To Platinum: 70-90 hours
Offline: 38 7 3 1
Online: N/A
Missable Trophies: 2 - Fashionista, Indomitable
Minimum Playthroughs Needed: 3
Difficulty Affects Trophies: Yes
Glitched Trophies: None
Cheats: None
Introduction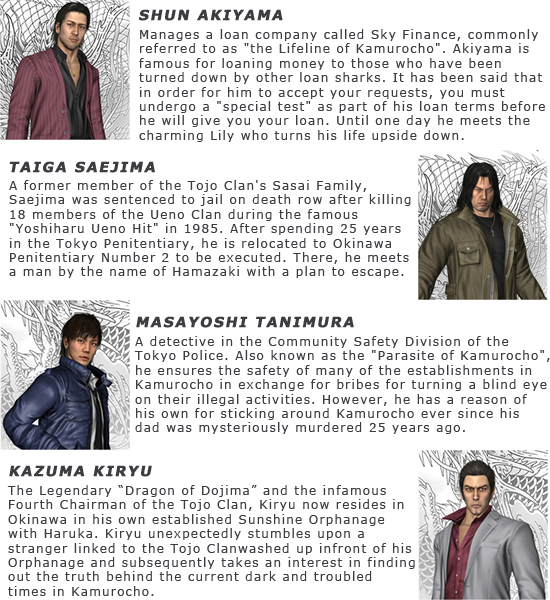 ROADMAP
1) COMPLETE THE GAME ON NORMAL OR HARD.
3 Difficulties are available to you from the beginning: Easy, Normal and Hard. If you choose to start the game on Normal, should you die/fail any of the story or substory related tasks, you must
NOT
revert to Easy when given the option or you will miss out on
Indomitable
.
If you prefer a challenge, start on Hard instead, which will unlock the Ex-Hard difficulty upon completion.
Indomitable
can only be unlocked on Normal difficulty so either way you will still need to play the game on Normal at some point.
It is not necessary to complete Substories should you come across them in the story, but the rewards and experience gained can make the story-related parts much easier.
2) FINISH ULTIMATE SKILL TRIALS.
The Ultimate Skill trials are unlocked upon completing the game once. These are accessible through you main menu. This time around, there are no ranks introduced for each trial, you only need to complete all of them to unlock
Heir to the Ultimate
and the War God Talisman which gives you infinite Heat Gauge all the time. It'll make all your future fights much much easier.
To enable the War God Talisman, load up your Clear Save or Premium Adventure save (if you already started Prem Adv.), speak to Date at New Serena, and create another Clear Save. This time, start Premium Adventure from the main menu and load the latest Clear Save you made, you should get an email from Bob from Naomi's Palace asking you to see him to get the Talisman.
3) FINISH ALL SUBSTORIES AND MINI GAMES IN PREMIUM ADVENTURE MODE.
Once you have completed the story, you will prompted to create a Clear Save. With this clear save, you can roam Kamurocho once again and continue working on any Substories, Mini Games and other Miscellaneous trophies.
Upon completing all 62 substories, return to New Serena as Kiryu and you will be given a letter by Amon. This is a challenge to four 1-on-1 fights and 2 of the fights are particularly tough, so be sure to refer to
Amon Defeated
for preparation tips and strategies.

Please refer to the trophy guide for trophy requirements, and also our

Substory List & Mini Guide

, and

Challenges Database

for more specifics.

Missable Trophy -

Fashionista
. There are 23 types of outfits that you can purchase for your Trainee Hostesses and you must purchase at least 1 of each type before you turn all 3 into No.1 Hostess.
Once you're done with everything, talk to Date in New Serena to make a Clear Game save. This Clear Game save is basically NewGame+ which will allow you to retain your levels, money, and items when starting the game on other difficulties, but please beware everything else will be WIPED CLEAN, such as your substory completion stats, challenge completion stats etc.
4) COMPLETE THE GAME ON HARD or EX-HARD.
Next, you will want to complete the game on Hard in order to unlock the Ex-Hard difficulty. If you already beaten that difficulty, then play on Ex-Hard instead. Enemies will hit harder and take less damage. There is one catch while playing on Ex-Hard - you DON'T get a RETRY option. If you fail or die at any point of the game, you have to start from your last save, so remember to save often. Again, you will have the opportunity to play Premium Adventure after completing Hard to mop up any of the Miscellaneous Trophies you have left. Talk to Date to create Clear Game save to carry over your levels, money and items over to the next game.
5) COMPLETE THE GAME ON REMAINING DIFFICULTY.
Depending on how you chose to play the game, this will either be your Normal or your Ex-Hard playthrough. Either difficulty should be a breeze at this point with your characters already at max level and you should have more than enough healing items, equipment and weapons.
PS:
If you like the opening Theme "For Faith" and other songs, you can download it on the Y4 website here:
Yakuza
[PST Would Like to Thank Yewjhin and Breadskin for this Road Map]