DLC Added: LittleBigPlanet

Written Thursday, December 10, 2009 By olsen77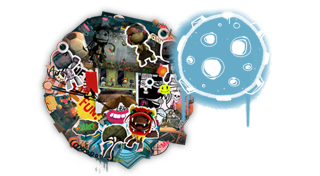 Saying this was a surprise would be a bit of an understatement, but LittleBigPlanet has 11 new trophies. I didn't think it would take a year to see more content like the MGS pack, but more LBP is always welcome. The new trophies go with the "Pirates of the Caribbean" DLC and the Water update. The 11 new trophies raise the total to 70. Price and the release date are still unknown. Thanks to Makko4ever2 and fatboyslick for the info. Click on Read more to see the new trophies.
12/15 Update: As posted on the PlayStation Blog, the Pirates of the Caribbean level pack is due out on 12/22 in the US and EU. The listed US price will be $5.99. It seems that the Water update will be a part of the paid for package, but that will only be for creation. Even if you don't pay for it, you'll be able to play levels with Water. There will also be a separate costume pack available for $5.99 USD for all or $1.99 USD individually. In short, you only have to wait another week for the new levels!!!

- 9
- 2
The Bends - Achieve a Score of 7000 in the Diving for Treasure Survival Challenge
PIRATES OF THE CARIBBEAN Booty Master - Collect all of the PIRATES OF THE CARIBBEAN prize bubbles
Beast Slayer - Destroy the KRAKEN boss
Ace Port Royal - Ace Port Royal
Ace Pirate Town - Ace Pirate Town
Ace The Frigate - Ace The Frigate
Ace Cursed Bay - Ace Cursed Bay
Ace The Kraken!!! - Ace The Kraken!!!
Tributary - Publish a level containing WATER
Salty Dog - Complete 20 community leves that contain WATER
HMS Interceptor - Complete the race in Cursed Bay with at least 4000 points left on the clock
---
---