DLC Added: Borderlands

Written Tuesday, December 08, 2009 By olsen77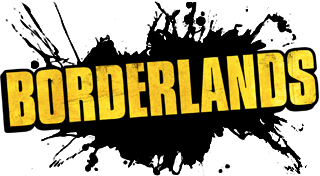 Ready to head back to Pandora? That's right, there's even more Borderlands DLC. And just when you had just discovered the mysteries of the Zombie Island of Dr. Ned, Gearbox has more on the way for us. Five more trophies have been added and it appears we'll be getting some more arena combat. The trophy total has been raised to 61. Pricing and the release date is still currently unknown. Click Read More to see the new trophies.
12/10 Update: Thanks to our awesome sister site, we have more details to give out. The set will be called "Mad Moxxi's Underdome Riot" (fantastic name, by the way) and will most likely be priced at $9.99 USD given the cost on XBL. It will most likely arrive in the Jan. 7 PSN Store update since Sony doesn't usually do store updates between Christmas and New Year's.
- 1

- 3

- 1
Small Tournament - Completed the lesser challenge in all 3 coliseums
Hell-Burbia - Completed the larger challenge in the Hell-Burbia coliseum
The Angelic Ruins - Completed the larger challenge in The Angelic Ruins coliseum
The Gully - Completed the larger challenge in The Gully coliseum
Big Tournament - Completed each of the larger challenges in all 3 coliseums
---
---