DLC Added: Brütal Legend

Written Thursday, November 26, 2009 By olsen77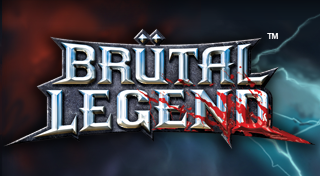 Good news metal fans, the trophies for the upcoming Brutal Legend DLC have been revealed. It appears that we'll be getting a new story and some new multiplayer maps. Thanks to kewlguitarist for sending them in. There are nine bronzes bringing the total up to 60. The trophy list has been updated with all of the new trophies. The price and date are still unknown. Click on Read More to see the trophies.
- 9
Carnivore - Ran Down 20 animals in the Deuce with the Colling Maw equipped.
If You Want Blood, You Got It - Killed 20 Tainted Coll units with the Disgorger.
Cry me a River - Killed 20 Drowning Doom units with the Eye of Sorrow.
Whispering Rock - Chiseled four Razputin heads onto Mt. Rockmore.
Beard Beard Action Beard! - Made out with Ophellla while wearing Mountain Man Threads.
A Face Like a Beast - Killed 15 enemies with a Metal Beast while wearing the Zaulia Threads.
Hammer of Infinite Fate Tourist - Played a multiplayer game on all Hammer of Infinite Fate multiplayer maps.
Hammer of Fate Champion - Won 10 games on Hammer of Infinite Fate maps - ranked or vs. Brütal AI.
Norwegian Sendoff - Visited the grave of a fallen hero while wearing the Black Metal Threads.
---
---