Far Cry 3 Game Night - March 2, 2013

Written Sunday, February 17, 2013 By GlennThomas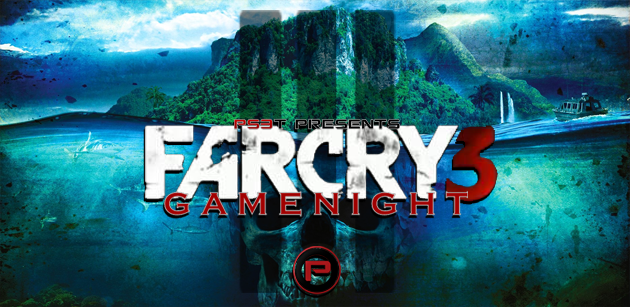 After the recent poll for the next Game Night, it was obvious which games you guys wanted to play. Although Assassin's Creed III received the most votes overall, we couldn't help but notice that there was one other game that wasn't far behind (pardon the pun). If you haven't already guessed it, that game which you guys showed a considerable amount of interest in was Far Cry 3. Since both of these games were hugely successful and popular titles from last year, we have decided to give both of them an event. So there you have it. As usual, we hope to see as many signs up as possible for this event!

First the details you want to know.
March 2, 2013
8:30 PM GMT
Click here for the sign up thread and rules.
---
---