Duel Game Night II - October 27, 2012

Written Tuesday, October 16, 2012 By fletchar2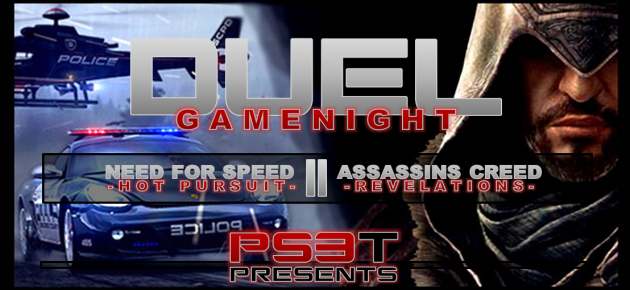 October 30 marks two of the biggest releases of the year, Need for Speed: Most Wanted and Assassin's Creed III. The Saturday prior to the 30th, we're going back to play previous entries in both series, Need for Speed: Hot Pursuit and Assassin's Creed: Revelations. Both will make for great events. See you in one of the games.
Click here for the sign up thread and game night rules.
---
---