The trophy description for this is extremely misleading. Even though there are 31 discoverable locations in Point Lookout, the "Sub Recovery Site" and "Kenny's Cave" locations are not needed for this trophy. "The Smugglers Shack" and "Ruska's Lair" aren't needed either, as they only appear on the Local Map. Every time someone has said this trophy has glitched on them it always turns out they've missed a location so if it hasn't popped, keep looking.

Note: Taking the Explorer perk will make this a little easier for you as it will show you where all the locations are (though for it to work you will have to take it when you get to Point Lookout) but it won't give you the trophy outright as you will still have to physically visit each location for it to count towards this trophy.

Locations: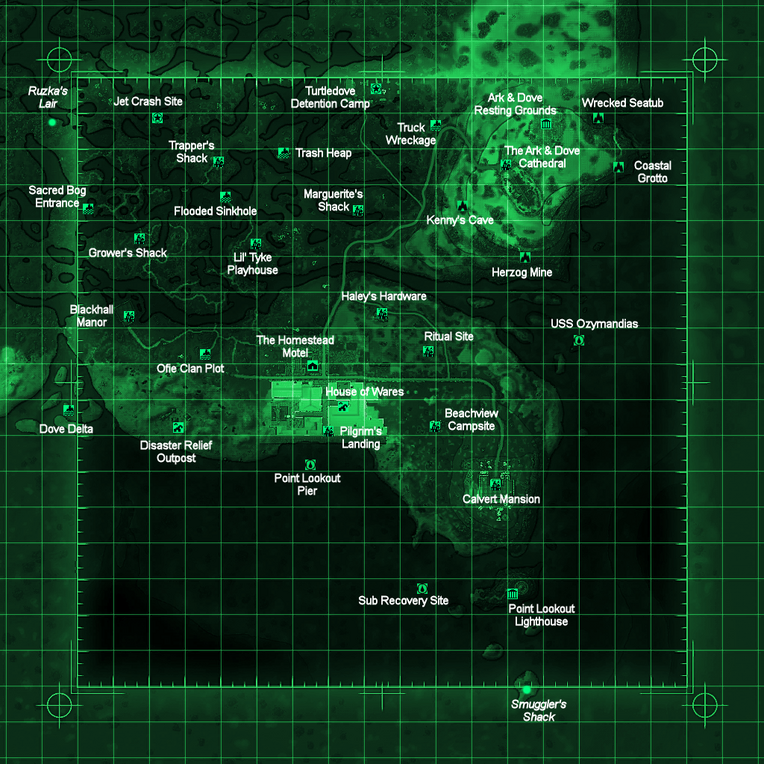 (Credit to the the Fallout Wiki for the Map)

This trophy is a slow popper so don't be worried if takes 5-10secs to appear.