Location: Gran Soren
Shop: The Black Cat
Cash Needed: 6,200 Gold

For this trophy you'll have to equip any male party member or even yourself in women's clothing. This can only be done by equipping the male party member in the Set of Lady's Grab. In the city capital of Gransys, travel to the far eastern end of the map marked below: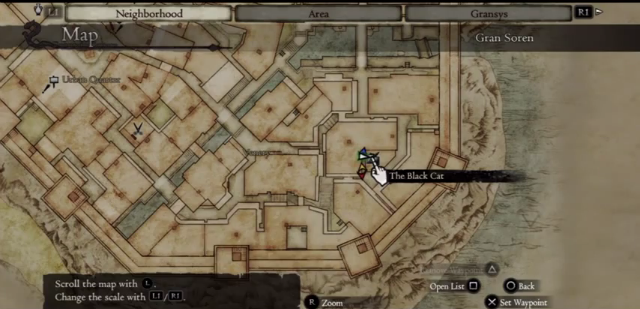 In that area you'll find a man named Mountebank who's the owner of The Black Cat shop. Speak with him and scroll down to Torso Outfits to purchase the Set of Lady's Grab at the cost of 6,200 gold and equip it on your male. Once you equipped you'll unlock the trophy.